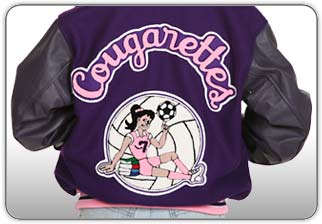 Use a mix of embroidery and chenille, your logo and a tagline, to create a dimensional, detailed visual.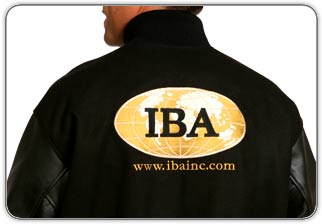 Simple to order and customize
A personalized gift that will last for years
Customized, personalized, tailor-made jackets and sweaters make ideal gifts and corporate premiums — for employee awards, end-of-the-year parties, to celebrate a company team victory, reward a project completion, mark an anniversary or milestone, and for special customers or dealers. VarsityJacketStore.com customized jackets will be worn and appreciated for years to come, a unique reminder of your company. See our emblems page for details on personalization.
Ordering is simple. Choose a style and color. Select the materials. Design and place the logos and embroidery. Then we'll have your company jackets made to order and shipped quickly; we will contact you if there is any delay. For large quantity orders, contact us for discount pricing.